Intentional Movement that empowers & educates…
We offer programs that help bridge a gap between movement therapy and body conditioning.
A2 Movement
Athletix Academy offers workshops, online classes and in-person sessions for individuals and athletes who want to stay focused, be aligned and keep moving. Our approach to movement is inspired by the human body and how each joint is designed to perform specific actions. We integrate methodology from Yoga, Pilates, and Dance as the foundation for our programs.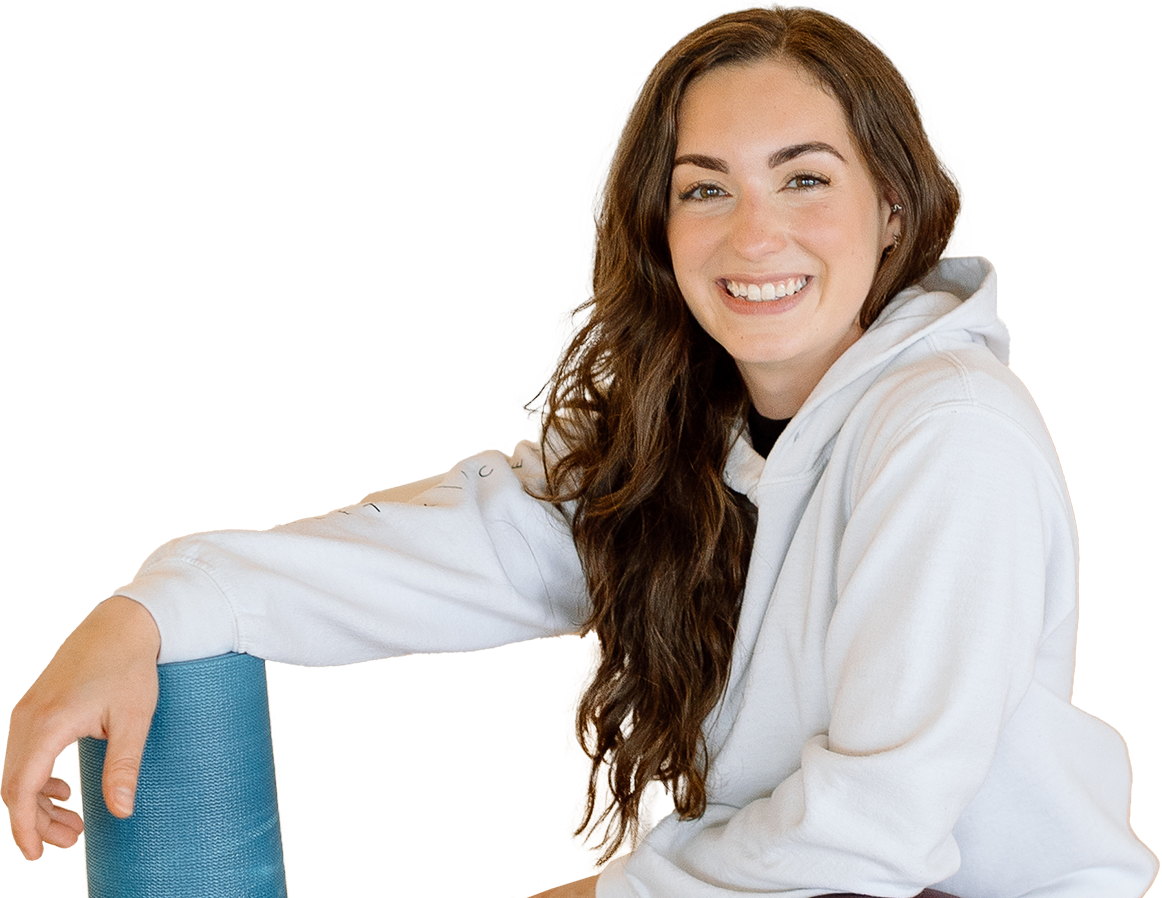 Private Training
Benefit from having individual focus on your posture, alignment and progress. 
Whether you are an athlete, performing artist, or everyday human looking to improve your movement qualities, we've got you covered!
Teachers For Hire
Reach out today to bring in an Athletix Instructor at an hourly rate. 
Our instructors are well trained, reliable and educated in all of our flexibility, mobility and resistance training programs.
Workshops
This is an opportunity to offer speciality clinics and further educate your team on designated topics.
Workshops are designed to integrate both theory and practicum for your students.
WE ARE EXCITED TO INTRODUCE
THE ESSENTIAL ALIGNMENT BAND!
The Essential Alignment Band was designed in partnership with Halfmoon as a versatile exercise prop to be used in any movement practice.
Learn from us at your own
convenience from the comfort of your home.
We hope our exercise library helps to support students in their personal growth and inspire teachers in their classrooms.
About the academy
Athletix Academy Inc was founded in 2017 by Paria Mirazimi and Naomi Zahler as a platform to promote intentional cross-training programs to educate and empower athletes. They started this company with a shared passion for movement as a means to encourage healthy living.
After working for Athletix Academy for 7 years, Ceilidh Degano took over the company in 2023. Her professional experience with Yoga, Pilates, Dance, Mindfulness, Strength and Conditioning, makes her integrated programming unique, like no other.
Start
Moving


with us Today.

Stay inspired with our training, videos and workshops.